Hi , welcome back to my blog!
If you're a female who's into fitness and has an Instagram account, then you've most likely heard of the Bikini Body Guide by Kayla Itsines. Basically, its a 12-week workout guide with 3 weekly circuit training workouts that are designed to be only 30 minutes long. Each workout has 2 circuits. You set a timer for 7 minutes, do circuit one as many times as you can, then reset the timer and do the same for circuit two, and repeat. Last fall, I decided to give her BBG 1.0 program a try. I didn't really put a ton of effort into it and skipped workouts a lot and quit once I got to around week 8. I actually realized I did it wrong last time too – I did each circuit once through instead of setting the timer for 7 min and doing it as many times as I could. However, this summer I decided to really give it a go and try harder. I'm not following the whole plan 100%, as I am only doing the weekly circuits instead of strictly following the LISS and HIIT recommendations. On days where I didn't do the BBG workouts, I've been taking a class at my gym that I enjoy or doing some other kind of workout I typically would choose to do.
Here's a week by week update:
Week 1
I was actually really excited to start this week! I looked forward to going to the gym and getting things started! I started in the middle of the week, so I skipped the third workout, which was the optional full body. Next week and the following ones, I do plan on doing all three. Obviously, since I've only done two workouts and its the first week I haven't seen any changes yet, but I'm excited to keep going and see where this journey takes me!
Week 2
I'm not going to lie, this week was HARD. It wasn't unbearable, but it definitely pushed me to my limits. I will say that the feeling when I finished each workout was like no other. I felt so accomplished and stronger! I wasn't sore last week, but I definitely felt it this week. It wasn't that kind of unbearable sore where it hurts to even sit down, but my abs and shoulders were (and still are) a little sore and uncomfortable. I definitely need to place a much bigger emphasis on stretching after my workouts for the remaining weeks!
Week 3

This week the workouts were the same as week one. Life got pretty busy since my boyfriend was visiting from North Carolina, so I only got one out of the three workouts in. I was still active, with walking all over Boston one day and taking a nice hike another, so no major progress was lost. I definitely am starting to notice changes in how I feel. I've definitely started to become more confident in my body, and I'm ready to kick things into gear and get back into BBG for week 4!
Week 4
Getting back into the swing of my fitness routine this week was tough; I was SO SORE. Work also got extremely busy so I only got 2 out of the 3 workouts in, but mainly because on the days I did work out, I chose other things to do, such as the cardio kickboxing class offered at my gym (my favorite!) so I still had a very active week. I took my progress pictures at the end of the week as the program suggests doing, and there wasn't a huge change in my body. My stomach looked less bloated and my butt a little perkier though, so it's not like there were zero changes – things are happening! While it's obviously too early to see any major changes, especially since last week and this week I skipped some workouts, I've noticed a slight change which is motivation to keep going and see even bigger changes in my body weeks to come!
Week 5
Physically, week 5 has been the same as others; difficult, but rewarding. The workouts have stepped up to be more difficult, but I'm not struggling more than usual, which means I'm getting stronger! This week has been all about reminding myself that amazing progress takes time, and it's not going to happen overnight. Every time I finish a workout I catch myself running to the mirror to see if my abs have magically become visible after 30 minutes of working out, which is making me feel a little discouraged since there haven't been any big changes. This week has been about not only getting stronger physically but mentally as well and reminding myself to trust the process and not obsess over changes that most likely won't happen for another few weeks.
Week 6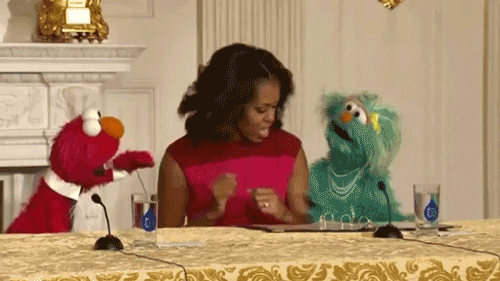 This week I decided to clean up my diet more as well as do the workouts, and I've been feeling great! Just eating better for a few days made such a difference in how I feel. I've had much more energy which has been nice. 6 weeks in and I'm still looking forward to my workouts each day. I've also started to notice a lot more definition in my arms, which is really great!
---
So I'm now officially halfway done with the Bikini Body Guide, and I'm so excited! This program is so much more than just the workouts. It's made me want to be healthier, and do things like fix my diet and be more active every day. Some weeks I have to force myself to take a rest day!
Have I seen any results yet?
Personally, I have noticed a few slight changes in appearance. The biggest difference right now though is building muscle. While I don't have visible abs yet, my stomach does feel tighter. I also am noticing a lot more muscle definition in my arms and legs! I actually noticed my arms when washing my hands in the bathroom at work one day. I was wearing a tank top and could see the muscles in my arms popping out a bit more than usual – exciting!
I didn't weight myself right before I started (I actually just bought a scale the other day because I didn't have one) but I just weighed myself and it was the same as I have been for a while. So, no significant loss or gain.
Overall, this program has challenged me and already made me stronger in just 6 weeks. I can't wait for the 6 weeks that are to come!