Hello hello! Today, we're talking about some very beautiful countries. I love to travel and see new places around the world and experience different cultures. My latest travel experience was my January study abroad program (I visited Spain and Morocco – read about it here) and I am already itching to go somewhere new. Since I'm a college student and flights to another continent are just a little out of my budget, I wanted to share with you the top 5 countries I want to visit at some point in my life because if I can't visit them yet, why not write about them, right?
1. Norway
Norway is currently my #1 place to visit. Norway has been rated one of the happiest countries, as well as one of the safest. Also, just from looking at pictures I can tell it's definitely a very beautiful country. There are a ton of beautiful spots in the country where you can hike and explore, which is a main reason why I definitely need to see this country as soon as it's financially possible. Flight's from the East Coast starting at $1,000!
2. Sweden
Right next to Norway, Sweden is another beautiful country I would love to visit. I mean, just look at this picture of Stockholm. If nature is more your thing, don't worry because a huge majority of the country is uninhabited, so there is plenty of land to explore. Both Sweden and Norway (as well as some other countries) have a law where people have a "freedom to roam." This basically means people have the right to access and pass through uncultivated land, of course while still keeping in mind the person's responsibility to be respectful of the land – "do not disturb, do not destroy."
3. Greece
Anyone who knows me knows that I developed a pretty big obsession with Greek food over this past year (Greek salad, chicken souvlaki, tzatziki sauce – count me IN). So, naturally, I really want to visit Greece. Plus, movies like Mama Mia have fostered my need to visit from a young age.
4. The Netherlands
Ah, the Netherlands (or as some people mistakenly call the country, Holland). In Amsterdam, there's a lot of interesting things to see and do, like the Anne Frank house, or the Van Gogh Museum. There's also Aalsmeer, dubbed the flower capital of the world. Definitely a beautiful place I would love to see!
5. Iceland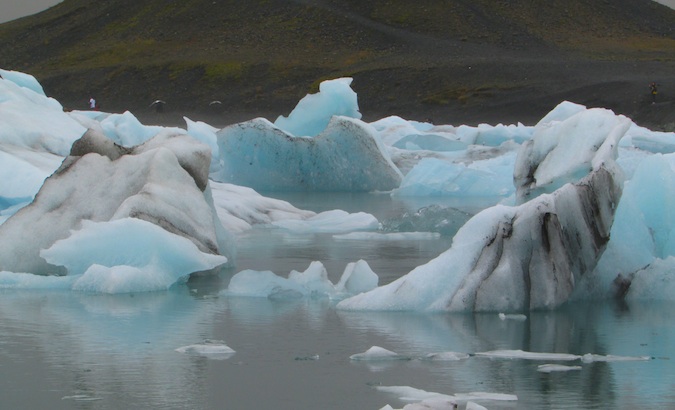 One of my best friends has been to Iceland (more than once!) and loves it there! Ever since she showed me pictures from her trip I knew this was somewhere I had to visit at some point in my life!
So, there you have it – my current top 5 countries I'd love to visit at some point throughout my life. What country is at the top of your travel bucket list?
---